Setting up a recurring bank transfer from your Peloton Account to your own bank account is easy. If you'd like you can choose to schedule to transfer all available funds.
To create a schedule:
Go to Manager and click "Schedules"
From the submenu click "+ Add"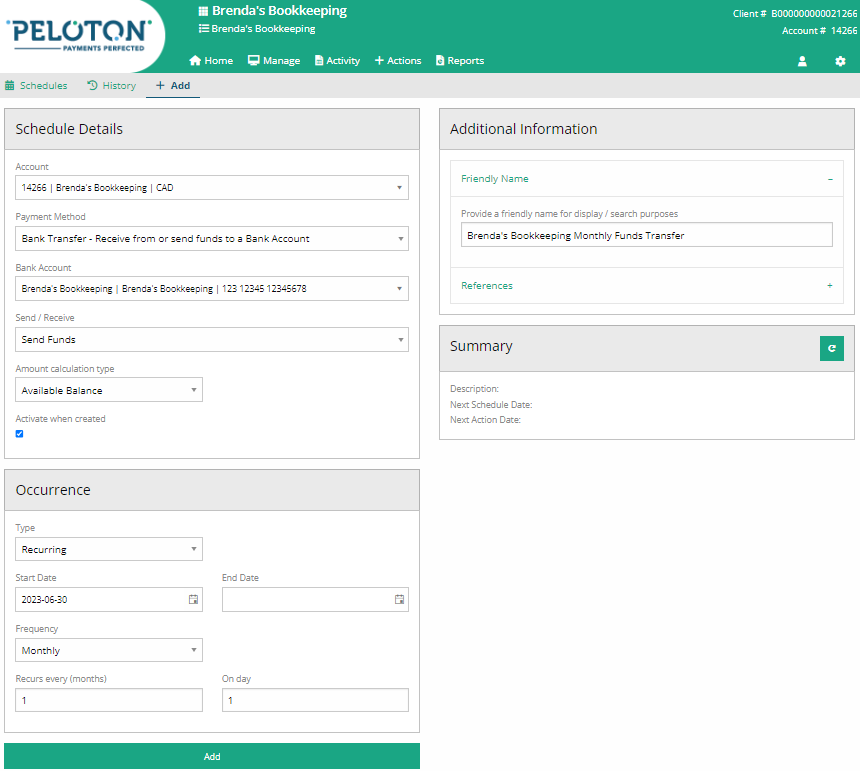 Choose the Peloton Account
Choose the "Bank Transfer" as the Payment Method
In the Send/Receive box, choose "Send Funds"
Select "Available Balance" as your Amount calculation type
In the Type box, choose "Recurring"
Fill the rest of your Occurrence frequency depending on your needs.