Setting up a supplier or payee is easy. To add a new bank account:
Click on "Bank Accounts" in the Manage menu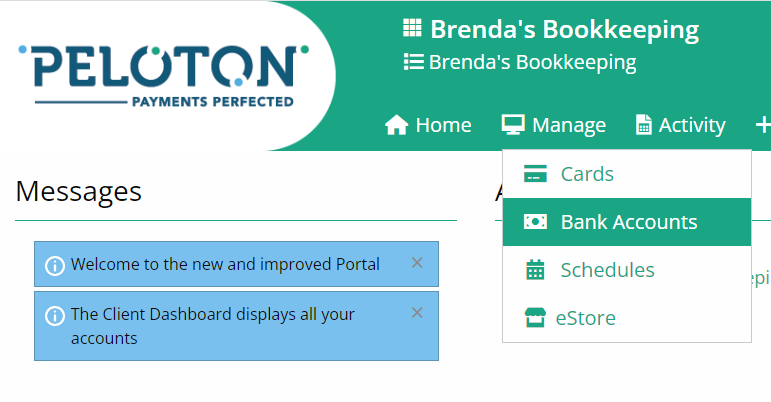 2. Click 'Add'

3. Complete the information in the Country and Currency section

4. Fill in the Banking Details section
5. Update the Additional Information. In Friendly Name, you can add any information that helps you easily identify the bank account within the Client Portal. For example:
"Operating Account"
"PAD - John Smith"
"Payroll - Jane Jones"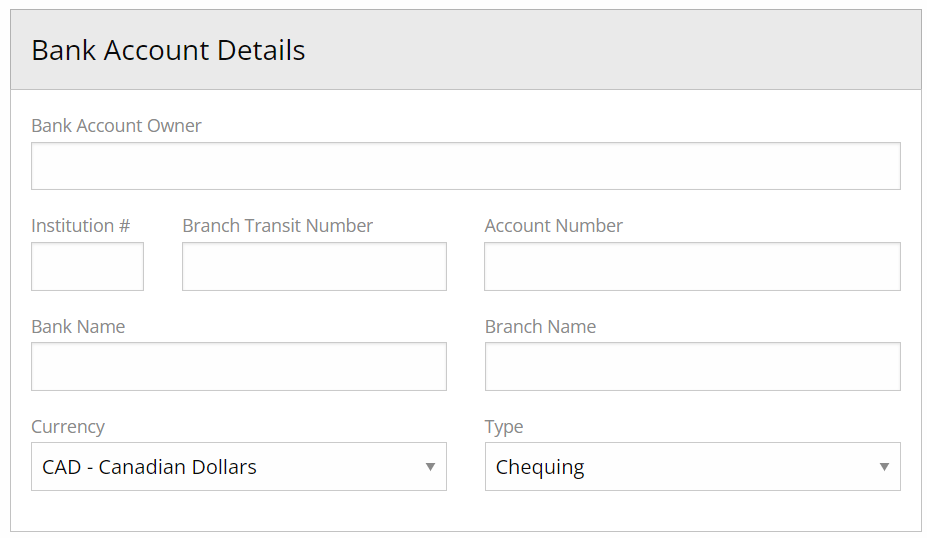 6. If you need to add Reference to the bank account, click on "References" to expand the fields
7. For security reasons, default limits are set. If you need a higher limit for a specific bank account, please contact Peloton Support
8. Click on "Save & Return" to add the bank account
9. Click on "Save & Add Documents" if you would like to keep a copy of a VOID cheque, EFT payment form on file