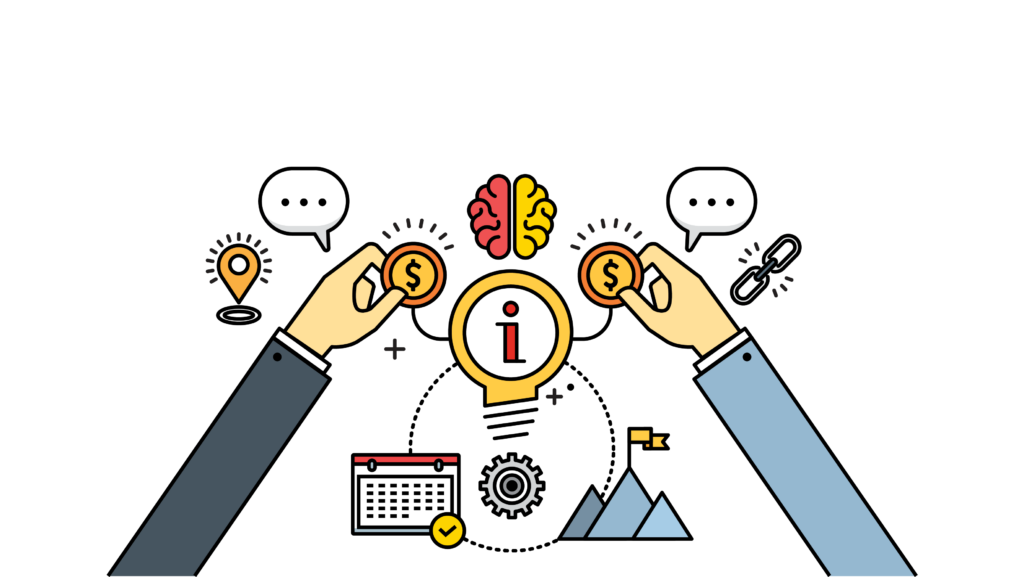 What is equity crowdfunding?
We've all seen the power of crowdfunding in its various forms work for numerous successful projects, companies, and more. The premise of crowdfunding is the same across the board: rather than seek out a single large sum, numerous people (i.e. the crowd) contribute smaller amounts. In some forms of crowdfunding, investors pledge funds in exchange for the initial release of a product or service. With equity crowdfunding, investors receive stock in the company they're backing.
Why is it different from traditional funding methods?
With traditional forms of raising capital, investors are normally large entities or individuals with large amounts of capital behind them. It's a small number of investments for large sums. With large sums of money, there is also usually the discussion of control. To get a large sum from one entity, a business often has to be comfortable giving up a sizable portion of their equity to that single entity.
So what were the factors of our decision?
Above all, equity crowdfunding was the option that best fit our company values. We believe companies of all sizes should have the same access to tools that will help them succeed, that's why we built our platform to be as flexible as it is. Choosing equity crowdfunding reflected this value because it means a much broader range of investors can participate in the raise. Equity crowdfunding opens up investment opportunities with private companies that are traditionally reserved for VCs and big investors. Going with a campaign on FrontFundr meant we could open the door to investors wanting to contribute smaller amounts, including our personal networks of clients, friends and family and of course Peloton employees, along with members of our local business community and new individuals who would come across our campaign and take interest in our company.
Another advantage of equity crowdfunding for us was being able to form connections with a wider audience. Since the launch of our campaign, we've been able to build relationships and a broader network with individuals who believe in our company, it's leadership and the technology we've built. It's been extremely beneficial for the marketing and sales experience leading to greater market awareness and new opportunities. We have already followed up on some fantastic new partnerships and have more to pursue as a result of our equity crowdfunding campaign.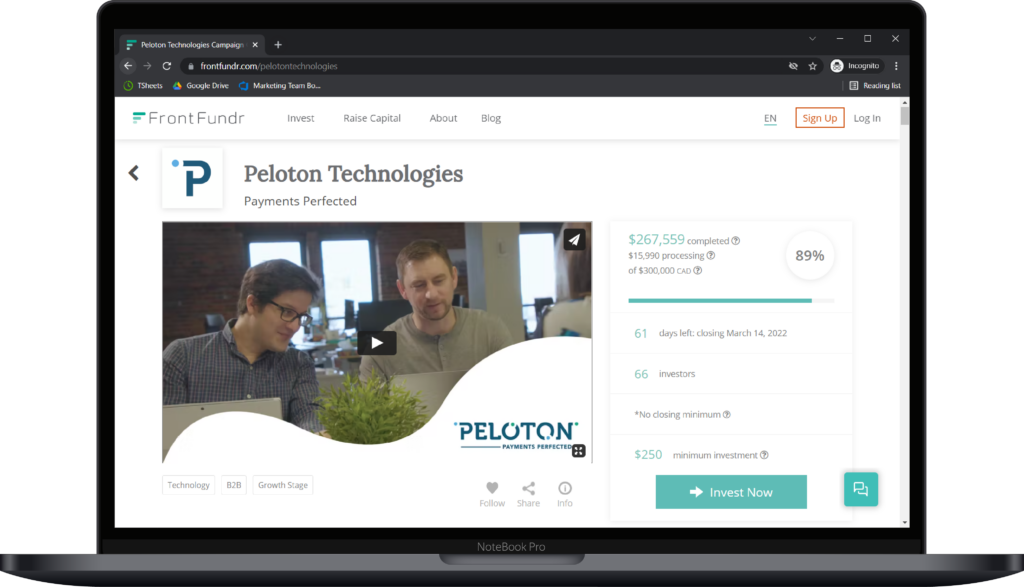 So far our experience with equity crowdfunding has been exciting and is yielding fantastic results! If you're curious to check out our campaign for yourself, you can find our campaign page here.