Finding What You Need in the Peloton Portal#
Logging in brings you to the home page. From there, you are able to navigate to any page you require. Simply click the icons to open menus for pages or features you want:
Client Menu
• Company Details
• Users
• Notifications
• Connections
• Change Client (available for users who have
access to multiple clients)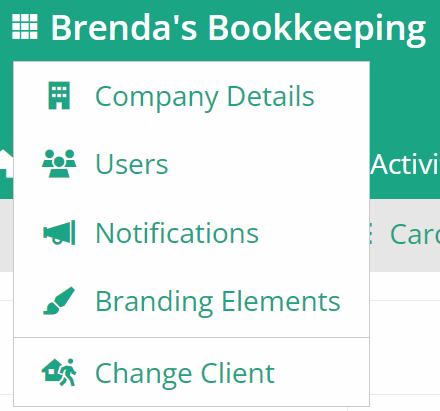 Select Account
(available for clients with multiple accounts)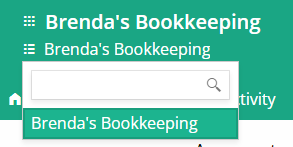 Home (if no account is selected)
• Client Dashboard

Home (with account selected)
Client Dashboard
Account Dashboard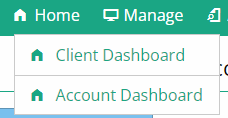 Manage
Cards
Bank Accounts
Schedules
AR/AP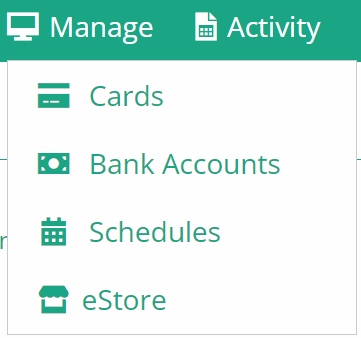 Activity (an account must be selected)
All Activity
Accounts Transfers
Funds Transfers
Card Transfers
Pending Account Transfers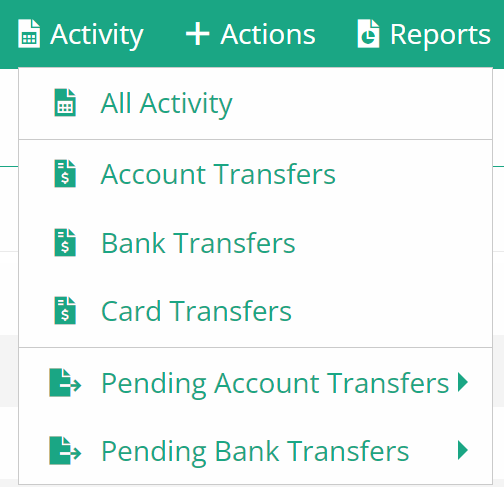 Actions (an account must be selected)
Account Transfers
Funds Transfer
Card Transfer
Import File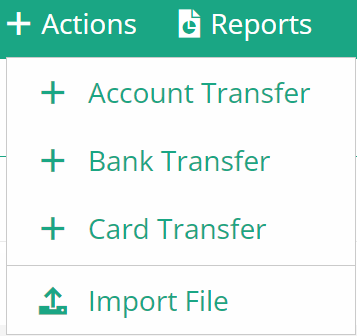 Reports (an account must be selected)
Monthly Activity
Monthly Statements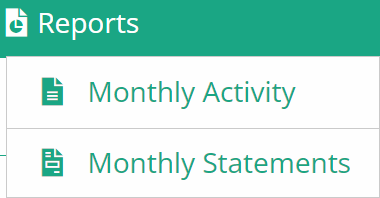 Profile
Manage Profile
Change Password
Log Out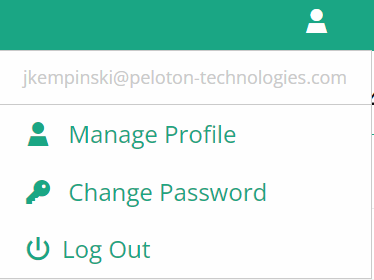 The Client Dashboard#
The Client Dashboard provides an overview of all the accounts available and provides quick access to common tasks at the client level such as Manage Users, Cards and Bank accounts. It also allows the user to access each individual account. You can click on "Select Account" or click on the links next to the account balances to transfer funds, process card transactions, view the account activity details, and download account reports.