To access the user management tool, click on the client icon and select "Users". The Users tool allows you to:
• Create logins for new users
• Edit user details and change users' roles and privileges
• Change the limits for users
• Disable any user no longer needed

Creating Login Credentials for a New User#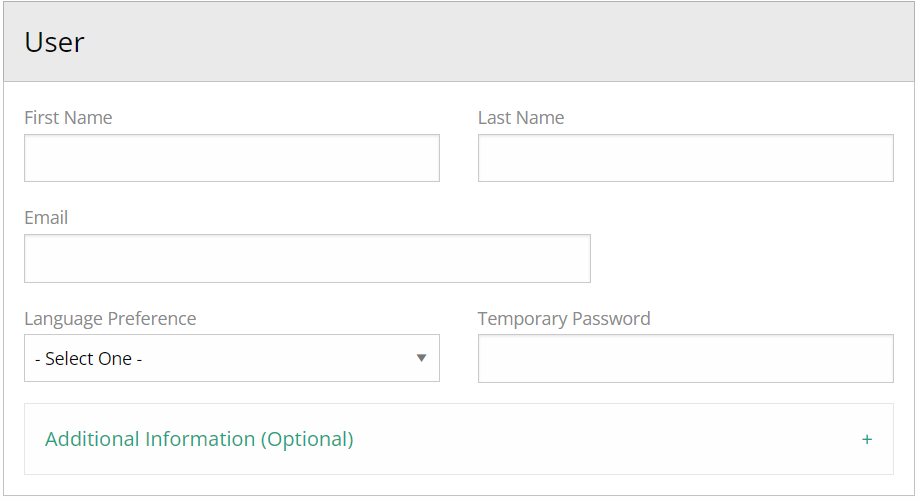 Click on "Add" in the Users sub-menu
Complete the user details, set the language preference and assign a temporary password

Set the user's Notification Subscriptions to receive emails about activity on the account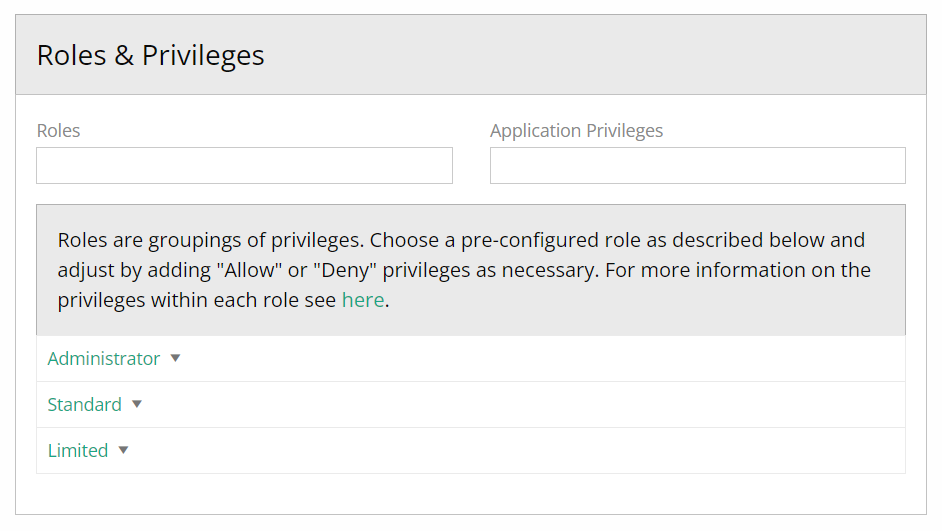 Set Roles & Privileges section based on the role of the user.

Please note that roles are groupings of privileges. The Administrator has access to all features and settings of the Peloton Portal.

The Standard role gives the user access to all the features and limited access to settings such as editing users. The Limited role only allows the user to view the information available in the portal

The application privileges may be left blank if the user does not need any additional privilege that is not included in one of the roles.

Click "Add" to create the new user. They will be able to access the portal using their e-mail and the temporary password created. The new user will be required to change their password during their first access
Removing Users#
From the Users page:
Select the user you wish to remove
Click on the X at the right-hand side of the screen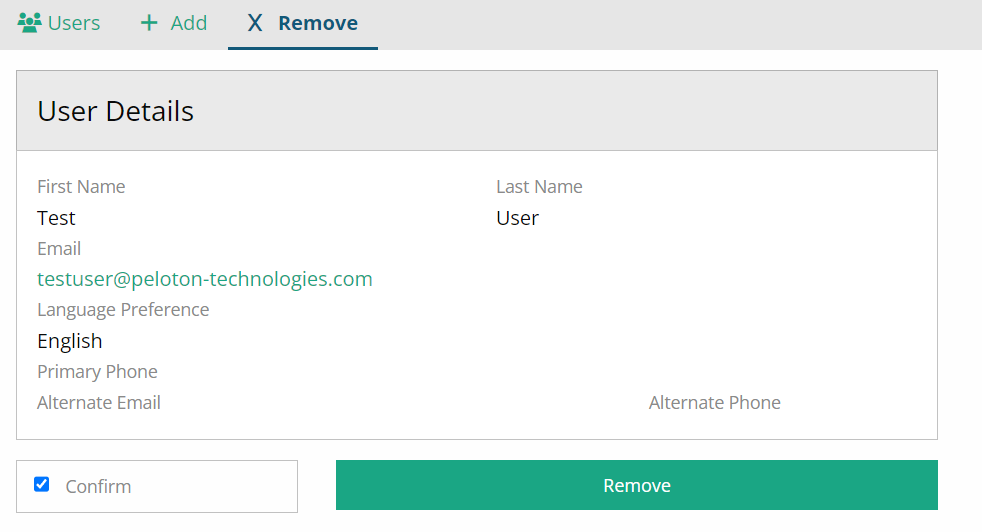 Review the user details, check the confirm box and click on "Remove"
The User page will refresh, and that user will not be listed and it will no longer have access to the account.
Editing Users#
From the Users page:
Select the user you would like to edit
Click on the edit icon next to the user's email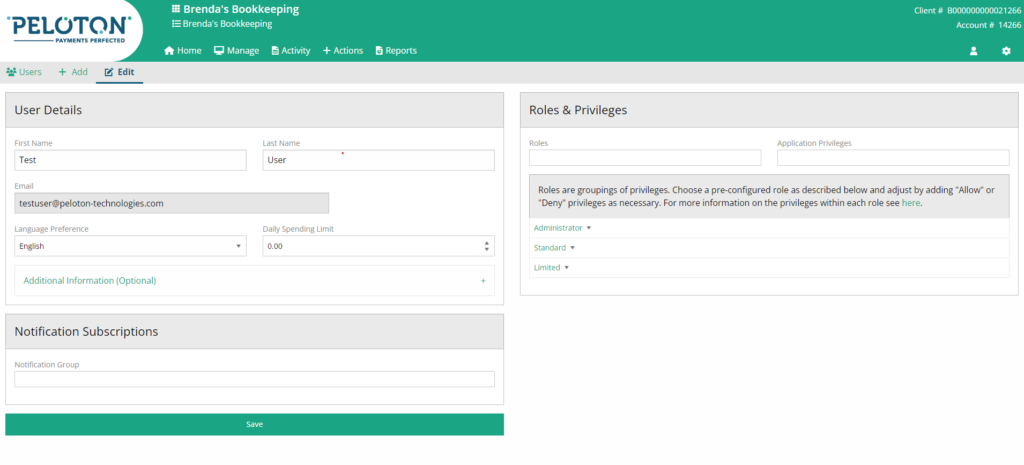 In the edit screen, you will be able to change the user details, change their subscriptions and current roles and application privileges. If you would like to add a phone number and an alternate email, click on "Additional Information" to expand the fields
You can also edit the user's daily spending limit. For security reasons, $30,000 is the highest limit that can be set to a user. If you require a higher limit, please contact Peloton Support team at support@peloton-technologies.com
The user's e-mail is the only information that cannot be changed. If you need to change this information, you will need to remove this user and add a new one
Click on "Save" to keep all the modifications