Sending funds from your Peloton Account can be used to move money into your business' bank account or to perform other business functions such as crediting a supplier's bank account or payroll.
To send funds out of your Peloton Account and into a selected bank account:
Go to Actions and click on "Bank Transfer"

2. In the Send/Receive box, choose "Send Funds"
3. Enter the amount of the transfer
4. Select the bank account for the funds to be transferred to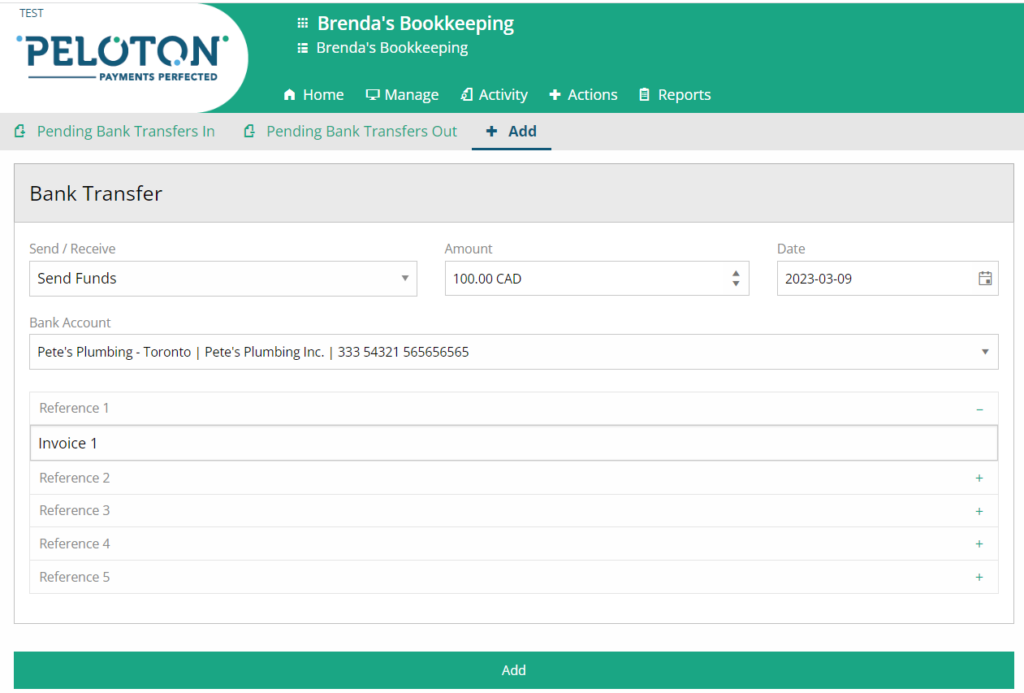 5. Type a reference if applicable.
6. Click "Add"