The Honourable Harjit S. Sajjan announces funding of over $8.1 million, extending Peloton's total funding to $2 Million.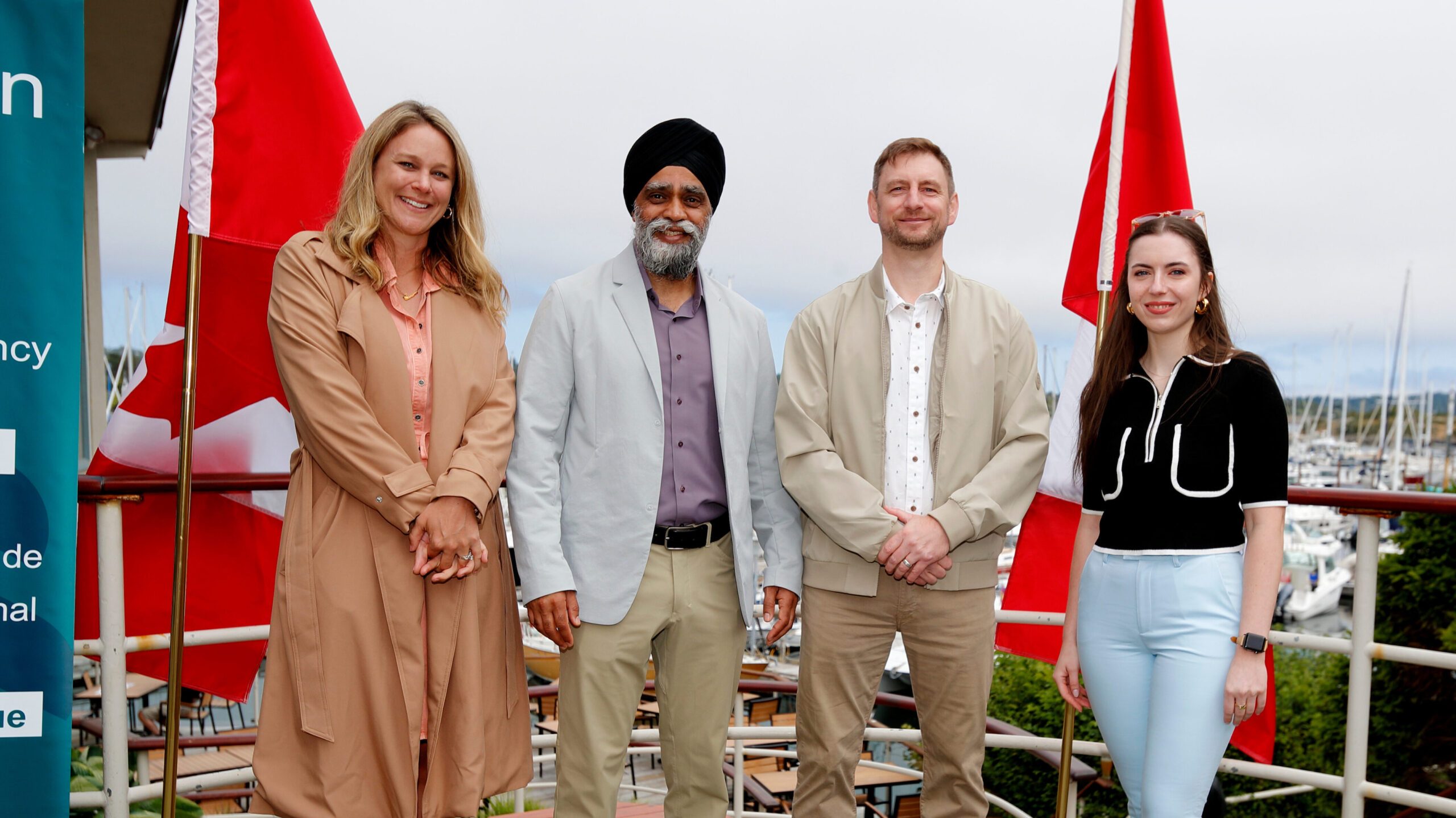 July 10, 2023 – VICTORIA, BC – Peloton Technologies Inc. receives a funding extension of $1.5 million, for a total amount of $2 million, from the Pacific Economic Development Agency of Canada (PacifiCan) Business Scale-Up and Productivity (BSP) program. This funding extension was part of an investment of over $8.1 million in PacifiCan funding into six Greater Victoria organizations announced June 27th, 2023.

The PacifiCan funding accelerates Peloton's mission to develop its innovative SaaS-based payments platform and expand the client base of merchants looking to switch from legacy processes to streamlined automated digital transactions.

"The original BSP funding fueled our growth trajectory. Demonstrating success allowed us to triple our original ask and further accelerate our objective of providing affordable digital payments for SMEs across Canada."
– Craig Attiwill Co-Founder & CEO, Peloton Technologies Inc.
This latest PacifiCan announcement included funds to Association of British Columbia Marine Industries, South Island Prosperity Partnership, the University of Victoria, Aluula Composites Inc., and Origen Air Systems Ltd. through three different programs. This announcement highlights the diversity and high performance of environmental and tech talent originating from within Greater Victoria.

"British Columbia has both the talent and natural resources to create diverse, inclusive and thriving economies in all corners of the province. By investing in some of Vancouver Island's most innovative organizations, and bringing together leaders in emerging industries such as ocean technology, life sciences, and clean energy, PacifiCan is propelling partnerships and prosperity across British Columbia."
– The Honourable Harjit S. Sajjan, Minister of International Development and Minister responsible for the Pacific Economic Development Agency of Canada
About Peloton
At Peloton Technologies, the mission is to make all payments simple and efficient. Providing our partners and financial institutions with the tools to revolutionize the payment experience. Organizations should be free to spend more time on what they set out to do and less time handling payments. Through 10 years of R&D and real-world application, Peloton Technologies is the leading FinTech providing small to medium businesses with access to the global market. For more information visit peloton-technologies.com.
With the support of: